On 8-29-2016, Wild Willpower released the following downloadable PDF files to more clearly explain our purpose & plans- what we're working on, & how to get involved.
Part 1:
The Movement
Our National Housing Solutions Proposal; There are currently more than 7 million housing units than are needed to house the U.S. population; this Petition is to "Eminent Domain" all rental spaces (via re-allocating the $20 billion we currently spend on Section 8 in order to "buy out landlords") and the 19 million abandoned properties throughout the country as part of an "en masse homesteading

(gardening)

movement; "housing & a place to grow is a human right".

Wild Willpower's Petitioning & Civil Rights Legal Self-Help Guide; when out petitioning- know your rights. Legally collect contributions- everyone should read this guide to learn more about our amazing civil law system here in the U.S.- knowledge that should have been taught to everyone in high school. New updated guide *coming soon*!
Part 2:
Orchestrating The Movement
New Technology- The Wild Living Skills Database & Smartphone App;

amazing

new technology to aid humanity, co-processes your GPS, time of year, & elevation so that you can identify any lichen, plant, mushroom, tree, shrub, grass, or mold (etc.) within less than 5 questions. Learn step-by-step their edible, medicinal, & utility uses, & much more. Let's get our kids chasing & identifying trees & plants instead of Pokemon!

A Legal & Information Guide for Wildharvesters; learn to coordinate with U.S. Forest Service Officials to coordinate legal wildharvests. This guide teaches a real plan to prevent wildfires and produce an abundant drought-tolerant food supply in a way which replenishes native ecosystems via "positive-impact harvesting techniques".

Homesteading Starter Kits; native & heirloom seed (& mushroom) "starter kits" which come pre-packed with their corresponding companion plants and instructions for "highly-efficient gardening techniques; we're currently fundraising in order to compile these kits & get them out to as many people as possible to build a universally-beneficial, abundance-based movement.
There are a couple related PDFs coming within the week.
Below you will find

much more content regarding "what we're up to". We are currently seeking donations to move our organization forward & continue building

The Wild Living Skills Database & Smartphone App.

Any support is greatly appreciated- we are currently severely underfunded & struggling to make ends meet on a daily basis. This is grassroots. If able, please support
Our National Plan:
Our prime directive includes mapping & conveying a practical plan

"to provide housing

and

healthy, ecologically-sustainable food supplies to

all

people" as

part

of a larger "universal human rights

and

resource relief"

movement

that:
will lead us to producing a great deal

more

and

wider

variety

of

agricultural resources than we currently produce, while exerting

less

physical labor,

water, &

energy than

many

modern techniques currently use.
We Hold The Following Truth To Be Self-Evident:
That all natural persons are endowed by their Creator with the unalienable right to

"housing & a place to grow food", as these are

fundamental

needs

for

basic

survival. Human

dignity

&

actual

freedom

depend upon having these needs fulfilled.
Land Management; An Upgrade from Modern Practices:
Soon we'll broadcast how to harvest many delicious, industrially-viable products from the wilderness using Positive Impact Harvesting Techniques in order to "benefit the health of native ecosystems by way of harvest & by way of amount harvested". De-shellers, oil presses, grain mills, & other technologies

combined

with

the

use

of

highly-efficient (yes- even by

today's

standards) traditional Native American processing techniq

ues"

will be broadcast to demonstrate "a replicable, renewable, production-based resource management system which restores native ecosystems,

prevents wildfires

,

and

produces

way

more

resources

while exhausting

way

less

time, energy, & resources

(water!!)

than our current methods of resource management undertake.
Note: We'll begin broadcasting how to process the following products following the acquisition of Our List of Needed Resources.
There are several ways to process them into nutritious flour; the raw nuts can be processed into flour within 20 minutes!

Industrial de-shellers, grain mills, & oil presses expedite the once-tedious process of producing acorn flour.

Acorns produce a rich, buttery oil similar to olive oil that is akin to the nutritional value of coconut oil.
3 Different Species of Acorn Nuts:

Caution!

Buckeye nuts are

poisonous when eaten raw

due to the chemical

aesculin

present throughout the tree!

Buckeye nut flour has been a mainstay food for people around the world for hundreds of years, & can be processed into a highly-nutritious, starchy flour similar to potato flour.

Buckeye nuts are much larger than most nuts currently sold on the U.S. market.

An abundant local food source!
California Buckeye Nut:

Nuts:
Currently pine nuts are generally shipped in from China or Russia when found in markets, however many very large pine nuts can be found growing from grow coast-to-coast throughout the U.S.

Nuts edible raw or toasted, and can be pressed for oil.
Pine Nuts:

Pollen:
The pollen from the catkins contains 30% its weight in protein as well as a wide variety of minerals & nutrients, & was traditionally harvested as a food source by both Native Americans and

Indo-Europeans

prior to the expanse of the Holy Roman Empire. The pollen can be harvested in spring.
Pine Pollen Being Shaken Out of the Catkin:

4.)

Sycamore Syrup
similar to maple syrup, but tastes more like butterscotch & honey.

Just like Maple syrup, Sycamores make yummy syrup without even harming the tree.

Its "the west coast syrup"!!
Palmate Sycamore Leaves & Globose Seed Pods:

We'll

also

broadcast how to produce

many

other products using techniques found in our first major publication (available as soon as we attain these resources), called More Valuable Than Gold

written by former U.S. Army Ethnobotany & Wilderness Survival Instructor dedicated lifelong teacher

Richard Lonewolf, & photographed, produced, & with forward written by Wild Willpower's founder & former longtime student, Alexandra "Distance Everheart

" Wilson:
Click to read preview pages:

Once we have broadcast how to combine these

Permaculture

&

Ethnobiology techniques, our model can be replicated & improved upon to establish:
Summary of Public Resources We're Producing to Aid "The Movement":
What's Up With The Nationalism???
We're helping to restore the knowledge

of

true

American Common Law

, because the more people learn about

Common Law
–
the better
your
life
and
the lives of people around you will become-
and
the healthier this planet will become for future generations who will look back to ours & say, "They finally
did
it

. They stepped up against all odds in order to come together &
replace
wars
with putting 'food, housing, & healthcare for all'
first
."

Have you ever wondered what the "big secret" is that keeps
some

people "in the know" & able to *get* whatever resources they want

–
while

others

struggle working day in & day just to make ends meet… barely
?
Well- we're "
letting the 'legal cat' out of the bag
":
you don't need to be a business owner, a lawyer, or a high-industry web developer to be able to afford

some

things in which

all

people

need

& inherently are due- land, housing, & basic necessities to be able to live a productive life. If you're seeking to find a home without the need to have to come up with monthly rent or mortgage– if you

require

land to grow food & herbal medicine upon to feed yourself, your family, & also to share with others- if you need a

home

so that you have a place to lay your head at night- then

congratulations

because that is the exact reason we built Wild Willpower– so

you

can be allocated the "land & resources" you require to be able to homestead a tenable piece of land to finally call your own; it is a matter of "learning vital information" so that this researched,

orchestrated

movement can be done in a socially AND ecologically beneficial way, & then "

taking

it

through

the

Court

" among our "Redress of Grievances"
.
First Thing's First:
If everyone were to simply "go out into the woods to stake their claims",
most land
would be eaten up so fast
it would cause irreversible damage
to native ecosystems- so its
essential
that this movement is brought together
thoughtfully &
carefully
by
spreading

knowledge

,
& then by "universalizing access".
Anyone who has read American history knows about the unconstitutional, atrocious crimes that were done & unfortunately still
are
done

(in places)

to Native Americans including murder, genocide, & land theft- but
(to present a relevant analogy)
we're an organization who sees America as being founded on
freeing
the slaves- not founded upon slavery itself; slavery was carried over, abolished, & we are in a young nation among many
much
older
Native American nations
, & we have healing, reconciliation, &
work
to do; with guiding principles of truth & justice& liberty for all- our nation is founded on trying to

make

things

right

– one
precedent
at a time- long live
The Preamble
!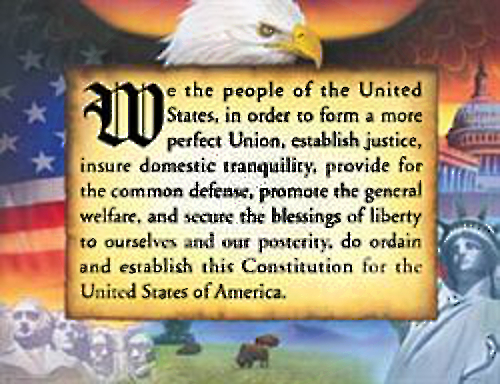 [A sincere "thank you" to Minnesota Public Schools for the above graphic of The Preamble of The Constitution of United States!]
A bit about our organization:
We're "a peaceable assembly of civilians" operating without prejudice in regard & in accordance to The First Amendment of The Constitution of The United States; we're working to help the people as best we know how, & the lines are open because you're

part

of this movement– we're not an "ignore you organization"!
We're currently located in Fairfax, California, engaged in "finding a land space & home to homestead" from where we can model the movement, print & disseminate our publications and the homesteading starter kits, & continue to build the websites and upcoming "history of civil law & civil rights self-help"

almanac

which is mostly finished. We also currently have several boxes of acorns, as well as an amazing de-sheller & oil press, & we're looking forward to not only processing them into flour & oil, but also broadcasting

how

to do so via both this website

and

www.WildLivingSkills.org in order to help orchestrate the movement asap.
We currently plan to soon file our
registration packet which just arrived from the
Federal Elections Commission

–
we're planning to
officially register
as
America's
first
Civil PAC
.
Our greatest need
as an organization- besides land where we can homestead in order to produce a great deal of wild edibles, oils, herbs, & broadcast plenty of educational footage & publications. We would prefer an energy-efficient vehicle- a
RAV4
,
perhaps, due to energy efficiency & size for hauling gear & books, etc.. We also require a commercial printer in order print publications & get them out to as many people as possible in order to broadcast "the education & plan". We would like to have our work seen as a gift to help humanity "out-abundance the scarcity" we've all been living in for too long. W
e're seeking passionate people who have read through the websites
(described below)
& who are passionate & wise people who have read through everything &

also

in witness to

the

value

of this work being as well-orchestrated as possible to help streamline it beautifully & smoothly. Please e
mail Distance@WildWillpower.org to connect.
Publications:
"More Valuable Than Gold": 180 page

(240 color photos)

ethnobotany & traditional Native American daily life skills textbook written by Cherokee elder & former U.S. Army Survival Instructor Richard "Lonewolf" Legan.

"New American Dream"

: how to lawfully claim a physically abandoned & neglected property for the purpose of homesteading.

"The History of Civil Law": world & American history traced back to "the birth of the economic system"

through

the rise & fall of Rome which led to the development of the the civil (rights) law system- takes reader through the American revolution to "Civil Rights Self Defense" in the federal judiciary.
Online Resources:
www.ReUniteTheStates.org: "The Public Intelligence Agency"

(also in-the-making)

teaches world & American history through a "lens" which has never been broadcast with such focus- includes a growing section on "Civil Rights Self Defense", & much more useful information being compiled to not only raise awareness of

how

the system operates, but also to raise

appreciation

for

the concept of "universal human rights", & "the struggle of our ancestors" to help design such a complex & hard-fought, intelligently-designed system that has basically been corrupted due to lack of knowledge in the general sector- this site seeks to help remedy that by becoming a credible source of information brought together in such a way that it can be more easily understood to help The People as a First Amendment activity.

www.KernRiverCoop.com: For many years we've been working to create "the first wildharvesting cooperative in the country" in order to model a renewable,

production

–

based

economy

that

prevents

wildfires

.

Kern River Wildharvesting Cooperative

is

an easily replicable plan

to help the economy in a way which preserves & honors the native ecosystems

(i.e.

National Forests & Parks, State Parks, Wildlife Refuges, etc. etc. etc.)

. "

Positive-Impact Harvesting Techniques

" are designed

to ensure

that the health of ecosystems is

benefited

by way of harvest

;

unfortunately Kern River Wildharvesting Cooperative was recently sabotaged by several men who had sworn to uphold the positions of Kern County Sheriff's Deputies

in the manner that is Constitutionally prescribed by law, but who did not.

EMERGENCY:

On 5-11-2016,

the founders of Wild Willpower, Alexandra Wilson & Kevin Byrd,

were illegally removed from their home by approximately 5

Kern County Sheriff's Deputie

s

who violated our First, 4th, 5th, & 14th Amendment rights, as well as CALIFORNIA STATE PENAL CODES 141

("taking digital evidence from a civilian in order to fraudulently represent the footage as 'evidence' against them")

, 146

("unlawful removal of persons from lands in which they lawfully possess")

, & 602

("trespassing"). We have since filed an affidavit for a Citizen's Arrest on the officers, & publicly released the affidavit as a free downloadable "book" called "New American Dream"; please read the full story & follow the case here.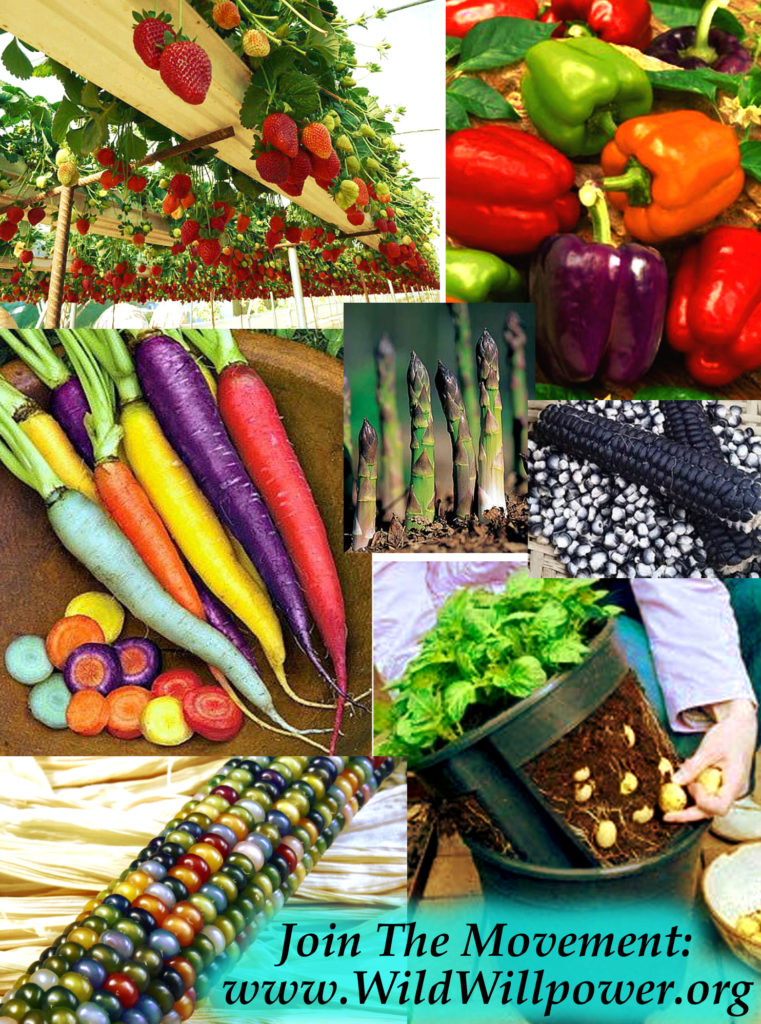 We're a We-The-People-movement focused on

building

a

bridge

to help society

transition

from "an ecologically-destructive, socially unjust way of living"

to

"a sustainable, highly-abundant way of living".
Let's Live

Better

.
If able please consider

offering a campaign contribution

or becoming a monthly sponsor by emailing

Distance@WildWillpower.org. We're working a fulltime job on these projects with

very

little income currently, & are in need of a greater level of support than we have been getting. Thank you so much!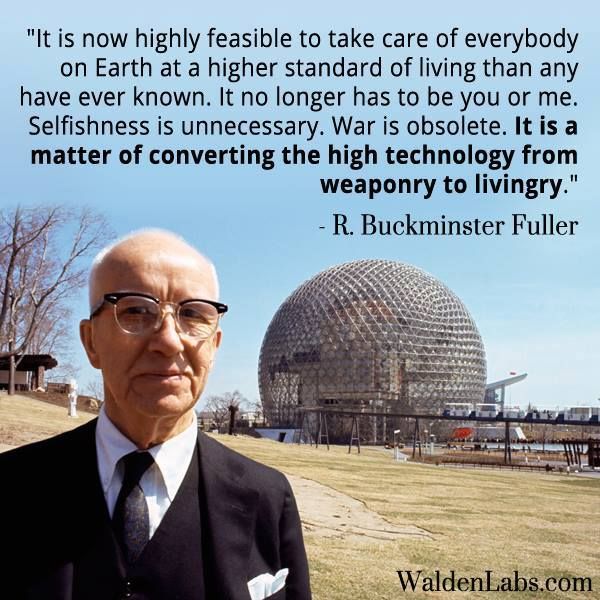 A very special thank you to WaldenLabs.com for assembling the above commemorative graphic of Buckminster Fuller that we're using under Fair Use to help convey our "internationally-beneficial national plan".
www.WildWillpower.org, & all our project websites, publications, broadcasts, & native seed packets, are being peaceably assembled
as modes of
First Amendment
expression

.

All content throughout
these sites
are solely owned by
Wild Willpower PAC
.

The content throughout these sites is being made available for educational purposes to help provide people with vital knowledge among an important plan that will save lives.
E

veryone working to make
Wild Willpower as good as it can be has a stake in making sure this ancient & sacred knowledge of

all

our ancestors is not being used in such a way which exploits people, animals, or natural resources, & we are seeking to work in collaboration with teachers & developers in a way which serves them as well as the public as best possible- that is why your support is so important– so we can take care of those who are working diligently to bring Wild Willpower to

you

.
Sincerely,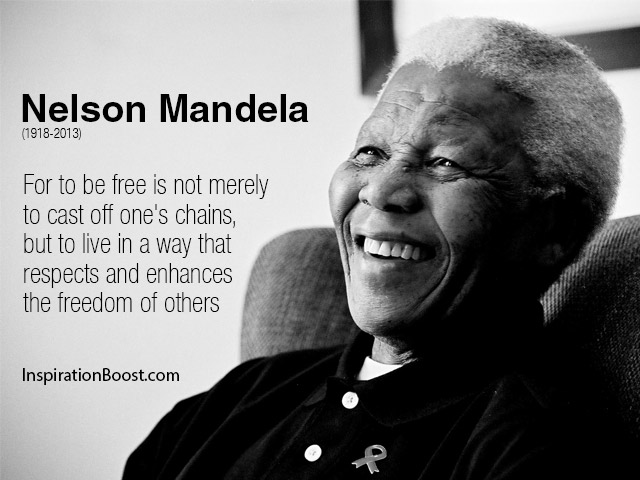 Thank you www.InspirationBoost.com for sharing this exceptional commemorative quote by Nelson Mandela that we're utilizing thanks to Fair Use!